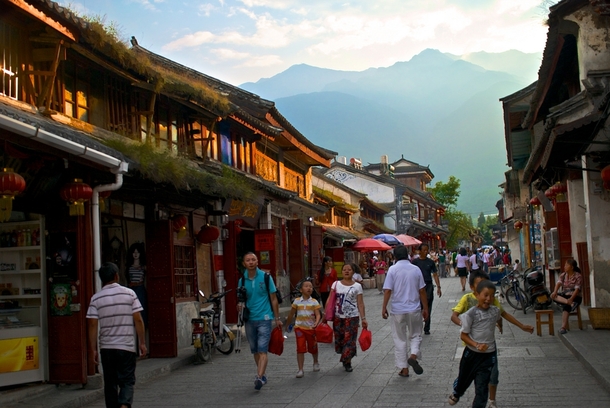 When I traveled to the Yunnan province, one of the cities that I stopped by is Dali City. It is in the northwest of the region and is also close to Kunming which was my former stop before this city. Though Dali is known to be a cultural and economic center, there is much that makes it unique. For instance, the area around Erhai Lake and its unique flora and fauna, there are about 25 minorities or diverse ethnic groups here. As a whole, I found the area around the city to be picturesque and beautiful.  My friend who is a Denver house cleaner told me to come visit last time we spoke.  She said Dali is an interesting place to visit with really amazing views of the mountains and great culture.  Glad I took her suggestion.
Historic and Natural Sightseeing
As I explored the city, I realized that there are two distinct divisions here, the new district and the ancient city. The latter has several historic landmarks, having been constructed during the reign of the Ming dynasty. Signs of its historic eras here are held on through the city walls, a moat around it and other ancient building. The main landmarks here worth visiting are Three Pagodas of Chongsheng Temple, Butterfly Spring besides the ancient city and the ancient town of Shaxi. 
I took on a local sightseeing tour that took me by the Cangshan Mountain, the Erhai Lake before stopping by the Dali municipal museum, the Yan's compound and the Dali Bai Prefecture museum. 
Cultural Experiences
I took some time to stop by Foreigner Street. Located in Ancient City it attracts people with its local culinary delicacies as well as handicrafts. I enjoyed savoring local dishes here and shopping for souvenirs. The city has several shopping centers, public squares, and hotels that one can stop by as well. Though I did not visit here during March, there is a street festival that is held here along with a Butterfly Fest. The local celebrations at such a time help one to know much about folk customs and traditions.