Fuzhou – A City of Good Fortune for all Travelers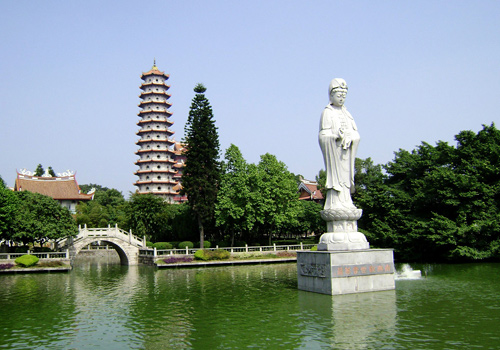 China can be explored by the different rivers that flow through it and the cities that lie by it. When I looked at the course of Min River, I found Fuzhou to be a destination since it is a capital city that lies by the river and is in Fujian province. It is in the eastern part of the region and when you plan a visit to the Fujian region you will not miss it.
I found this place picturesque, especially because of it being situated by Mount Fu. The story that goes about the local history is that there were several banyan trees that were planted during the reign of the Song dynasty which is still there to provide shade to the several streets of the city. For that, it has acquired another name, the Banyan City.
Sights to See
When you come here make sure that you have time to visit the different historical and natural landmarks. I took up a local sightseeing tour that took me to the outskirts of the city to visit the different mountain ranges such as Baiyan, Xuefeng, Shizhu, Qi, Gu, and others. The scenic sightseeing also included the West Lake gardens. 
The historic landmarks here are several such as Tomb of Lin Zexu, temples of Fahai, Xichan, Yongquan, Linyang, and others. The historical figures and their former residences are also worth stopping by to see. I also enjoyed exploring the vistas on both sides of the Wanshou as well as Longjiang bridges. 
City Experiences
The downtown area was the best place to explore, not only to find convenient routes in and out of the city but also to explore local eateries, marketplaces, and nightlife. Fuzhou has comfortable weather and I enjoyed trying out the different Chinese eateries as well as visiting local workshops for stone sculpting, cork cutting, and lacquer work.